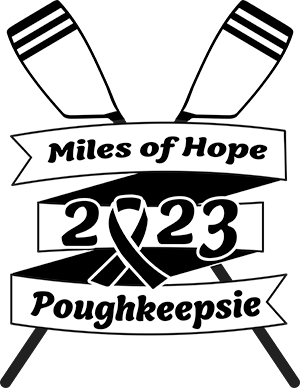 WHOOP! WHOOP!
Time to get your team hyped up for the Spring season's FUN race!
Miles of Hope Poughkeepsie
(New name, same regatta!)
Sweep & Sculls Regatta
Providence, RI
Saturday July 8th, 2023
Philly Youth Regatta
Philadelphia, PA
Saturday, July 22nd, 2023
Overpeck Summer Sprints
Ridgefield Park/Leonia, NJ
Sunday, July 30th, 2023
Bridge to Bridge Regatta
Poughkeepsie, NY
Saturday, August 5th, 2023
COMMUNITY ROWING AT THE HRRA BOATHOUSE
HUDSON RIVER ROWING ASSOCIATION
was established in 1998 by a group of like-minded coaches that wanted to offer quality rowing opportunities to junior and adult rowers in the Hudson Valley. More than 20 years later, HRRA has grown into the largest and most diverse rowing club on the Hudson. We have taught hundreds of people to row. Many of our junior and adult rowers have gone on to earn regional, national, and world championship medals. We operate out of the Community Boathouse, a place that was built specifically to grow a greater community of rowers. It stands as one of the largest and most beautiful boathouses in North America and is home to seven scholastic and two club rowing teams in the Hudson Valley.
Free Intro to Rowing Clinic - August 15, ​2021
Join HRRA at one of our FREE introduction workshops. No prior experience is required. Junior athletes ages 12 and up, along with Adult rowers, are welcome. We have a beautiful facility equipped with indoor tanks for a simulated rowing experience. You will learn about our novice, recreational, intermediate, and competitive rowing programs. The workshop is designed to provide you with an overview of the sport and cover basic rowing terminology and techniques. You'll get a chance to tour our facility, hear about HRRA programs, use our rowing machines (a.k.a. ergs), and row in our indoor tanks.  If the river cooperates in May and June you will get a chance to sit in a boat!  This is a great way to "test the waters!"
If you have never rowed before you can start with one of our FREE introductory sessions:
Sunday, August 15, 11:00am – 1:00 pm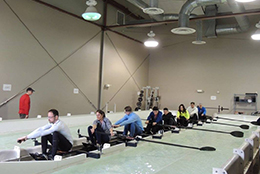 Poughkeepsie Regatta Book Presentation
Hosted by
Mid-Hudson Rowing Association
The Poughkeepsie Regatta – Presentation & Book Signing
This newly-published book chronicles the establishment of the Intercollegiate Rowing Association and its Regatta. The Regatta was an annual tradition THE POUGHKEEPSIE REGATTA held on the Hudson River where university crews vied for supremacy and thousands of spectators lined the river.
At this event, authors Elizabeth Clarke and Ann Sandri will present their book with images of the races, crews, spectators, crew quarters, and more.
When: Thursday June 23, 7-8:00pm
Where: Hudson River Rowing Association Community Boathouse
              270 N. Water Street, Poughkeepsie
RSVP: pokeregatta@gmail.com
Books will be available for sale for$23.99 + tax
If you would like to support HRRA in their mission in providing rowing opportunities for all ages in the Hudson Valley you can donate any time.
Thank you for your continued support